Overview of Our Assets
Chinook Power Corp.
Project Planning
Preliminary meso-scale assessments of atmospheric data, transmission and topography throughout BC have led Chinook to secure over 20 Crown Land investigative licenses from the Province of British Columbia.
Each license permits Chinook to diligently investigate project sites for the purpose of developing potential wind farms.
With a specific focus on BC, Chinook's project sites are located in the Peace, Skeena, Cariboo/Chilcotin and Okanagan regions of BC.  Developing these sites employs a five-stage process.
These stages are: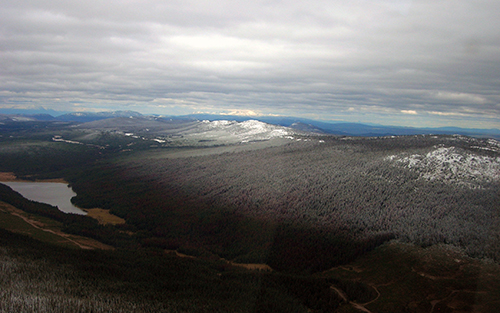 Investigation
The exploration stage identifies wind energy sites that have potential for economic development.  This stage entails an initial assessment of the wind resource potential over a relatively large area.  Location is an important factor, as excessive distance to the transmission grid can make projects uneconomic.  Factors like topography, elevation, atmospheric data, wind mapping, location and access are issues to consider when selecting smaller areas for micro-scale assessment.
The investigative stage also involves consultation with stakeholders like First Nations, local communities, trappers and guide outfitters.
Feasibility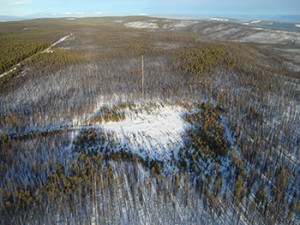 The feasibility stage quantifies project attributes like wind speeds and direction, and essentially determines if a project is worthy of further investment.   If a project shows good energy rating, the environmental and permitting processes commence and on-going community awareness continues.
The feasibility stage also provides data that allows for a comprehensive economic understanding of the project.
Development and Construction
By this stage a project has received all permits and financing is closed.  Work associated with this stage includes final engineering design and physical construction of the wind farm.
Operation
Safe delivery of electricity from the wind farm is directed by operations and maintenance personnel usually located in the local community.
The wind farm is monitored through daily site inspections and remote signal and diagnostic technology.
Re-tooling or Decommission / Site Rehabilitation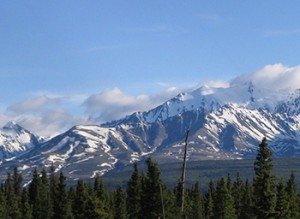 The life expectancy of wind turbines is based on the wear and tear of the manufacturing materials used.  In general, wind turbines have a design life of 25 years; however this may be less depending upon physical site conditions like temperature or degree of wind shear / turbulence.  As their design life approaches, the wind facility can be either re-tooled or decommissioned.
If the site is decommissioned, then the turbines, towers, cabling and poles are removed, and the project area is returned to its pre-development state.  Most metal parts of wind turbines can be recycled.  In the near future it is expected that other parts, such as electronics and blades, will be 100% recyclable.  Thus, the liability related to decommissioning of obsolete wind turbine parts is diminished considerably.
As a renewable energy source, it is likely that these sites will be re-tooled; that is, each turbine replaced as required to take advantage of cost performance improvements of new turbine technologies.
To-date, Chinook has completed investigative work including initial pro-forma assessments and is currently proceeding to confirm wind resources and energy output at these sites through the installation of meteorological towers and/or SoDAR's/LiDAR's to measure and confirm the wind resource and energy output.
Planned work at each target site will consist of feasibility studies to identify the most economically viable sites for development and construction.  These studies involve environmental assessments, permitting, community and First Nations consultation and/or participation, interconnection studies, site planning and preliminary engineering design, cost estimation, financial modelling and negotiation of a power purchase agreement.